I'm Councilmember Michele Weeks, a candidate for State Representative, I invite you to read my bio and spend a few minutes getting to know me.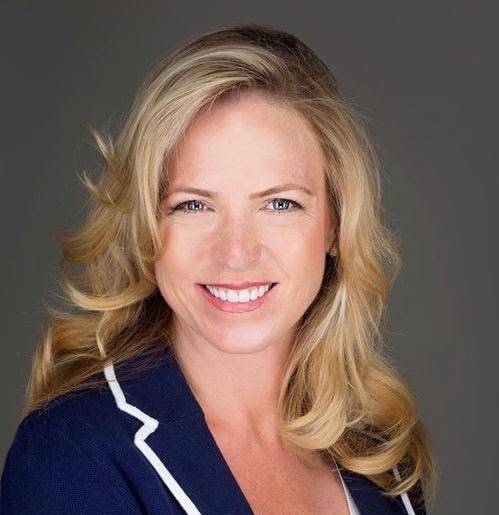 I graduated from Towson State University in Maryland and I'm a mother of two sons, four stepchildren, and two grandchildren. My husband and I have lived in Draper since 1999. One of our favorite things about living here in Draper is hiking and biking all the wonderful trails in our city. You can often find my dog Bernard and I at the Dayland Dog Park and hitting a bucket of balls at the South Mountain golf course. I am an avid skier and when the snow accumulates on the splendid Wasatch mountain tops, our family relishes frequent visits to our favorite ski resorts.

In 2015 I was elected to the Draper City Council. I am vice chair of the Jordan River Commission, Draper City Tree Commission, member of the Suncrest Board, and the Mountain Land Commission. I was a member of the Draper Park Middle School Community Council and a member of the PTSA. I'm also an active volunteer in my children's schools.

While on the City Council I realized that we consistently recognize sporting groups, but never the award-winning educators in our community. Our teachers in Utah are some of the hardest working, underpaid educators in the nation. I have seen the challenges facing public school teachers with books and supply shortages, large class sizes, and state-imposed curriculum demands. Because of these underappreciated teachers, I found a way to recognize these people with the Utah Teacher Appreciation Event at the Loveland Aquarium. In May 2016 we invited teachers and their families, approximately 900 people, for an evening of dinner, door prizes, recognition, and exclusive access to the aquarium. This appreciation night, which will be an annual tradition, has been an effective way of showing teachers how much citizens appreciate the hard work they do.

Our family strongly advocates for the arts. Both of my children love to audition and participate in the Draper Arts theater programs and visual arts competitions. I support efforts to start a philharmonic orchestra and choir group in this community. For many years, I was a board member for the Mrs. Draper pageant and I love supporting these young women as they work to obtain their goals.

The first Tuesday of month I enjoy having lunch with the seniors at the Draper Senior Center. I love learning more about Draper history and listening to their points of view about the issues facing the city today. My dog and I are a registered pet therapy team and been found visiting local nursing homes and hospitals throughout Draper.

My husband and I own several businesses in Utah, even one here in Draper on 12300 South. I understand the challenges facing local business owners in the Draper area.

This is a beautiful place to live with many unique attributes and I think we should try hard to keep its appeal. I believe I can be your voice on the City Council to help recognize and keep its charm and avoid the mistakes other cities have made by getting off course.

I would appreciate your vote to help make the changes we need in our community. I truly believe great government starts at a local level. As the Draper city mayor, I want to represent your interests, not special interests.
---
Volunteer
Thanks!
This field is required
This field is required
This field is required
This field is required